Maharishi Mahesh Yogi - a new book and a film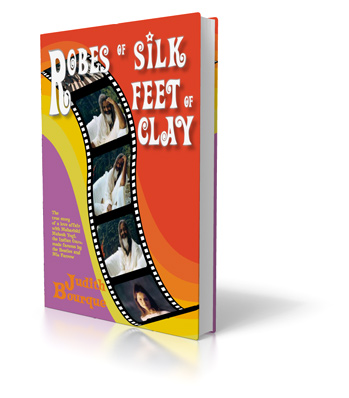 'Robes of Silk, Feet of Clay' reviewed:-

Per Eric Gillberg I warmly recommend all seekers of Truth to read the book "Robes of Silk Feet of Clay" by Judith Bourque. It is a wonderful true story of a young and very dedicated innocent young woman's inner and outer spiritual journey through the mystery of life, this in a unique closeness to a spiritual master who turns out to also have very many human traits and failings. Judith has an amazing ability to captivate the reader with her amazing story, I particularly very much appreciate her ability to distinguish between the positive aspects of meditation and a genuine spiritual seach, with the dangers posed by a unquestioning devotion to a spiritual master or spiritual movement. She shows from her own life experience the strong need to never give up one's free thinking and common sense. I hope that all seekers of truth, both those involved, have been or will engage in any spiritual movement read this well-written book. I give it 5 stars.
Brahma Chaitanya

Hans Bruncken
This book produces a very necessary process of differentiation and decision. It produces an expanded awareness. You don't remain in the narrowness of narrow mental rooms. Read it!

Peter L. Sutphen
He will always be a mystery in so many ways. Judith's book had the paradoxical effect of making feel closer to Maharishi. (Her) book is adding a "lost" dimension to the MMY story. MMY was not a "fraud." He certainly is a paradox though!

***********************************************************************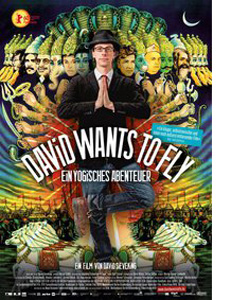 "An interview with Judith Bourque, author of Robes of Silk Feet of Clay, is included in this documentary."
The documentary film 'David Wants to Fly' can now be ordered as a DVD at the link below.


Buy a DVD of "David Wants to Fly" by David Sieveking (see trailer)

If you go out on the film's facebook page (there is one in German and one in English) you can watch a trailor. It is a very well made film...a spiritual road movie that takes us along on director David Sieveking's journey with some unexpected turns. This film is honest, tragic and funny all at the same time.

"After graduating from the Deutsche Film- und Fernsehakademie in Berlin, Hessen-born David Sieveking was struggling when he turned to TM for help and began recording his experiences… on film. But as his documentary took a more critical turn, the peace-promoting organisation reacted angrily. Despite legal threats and David Lynch's efforts to stop its release, the resulting film, 'David Wants to Fly', premiered at this year's Berlinale festival."